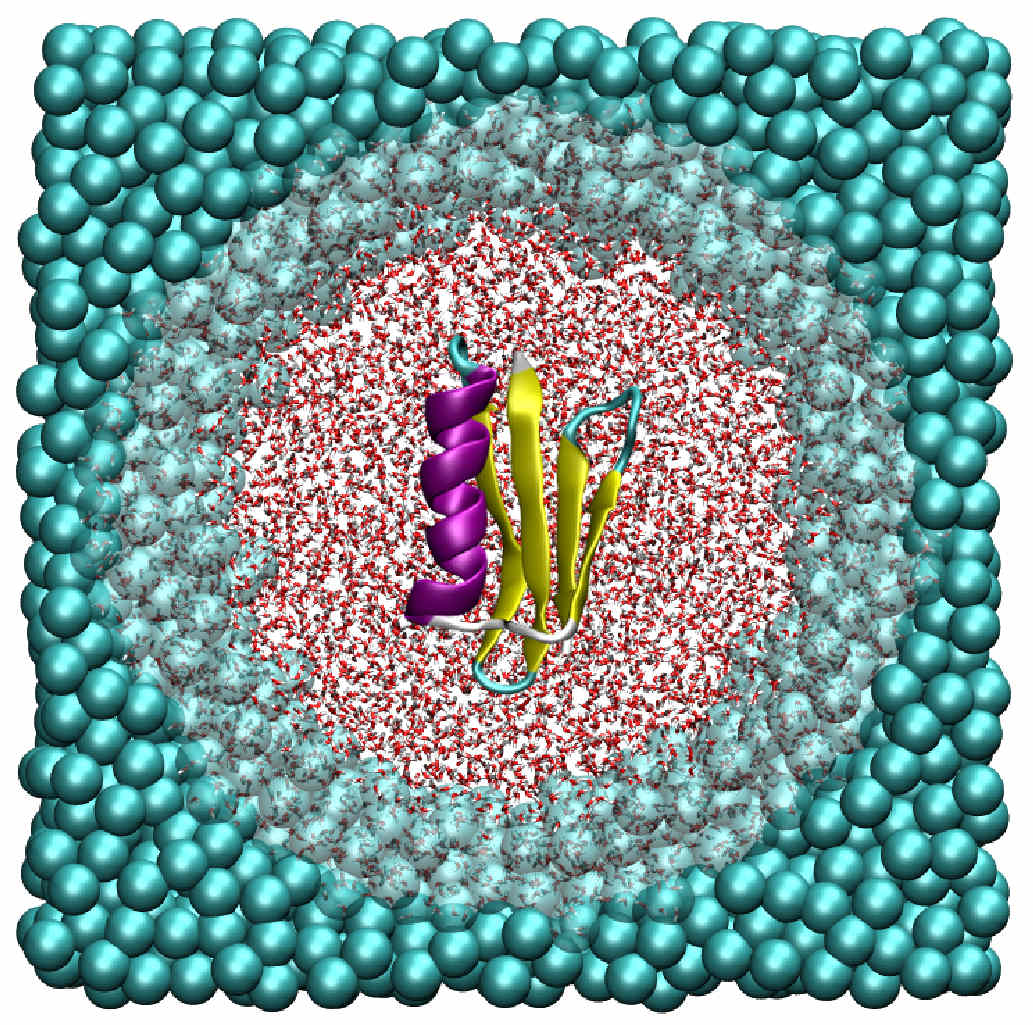 Adaptive resolution simulation of an atomistic protein in MARTINI water
We couple atomistic water around the protein with mesoscopic water, where four water molecules are represented with one coarse-grained bead, farther away. The water molecules change their resolution from four molecules to one coarse-grained particle and vice versa adaptively on-the-fly.
Our multiscale model is compatible with the widely used MARTINI force field and will therefore significantly enhance the scope of biomolecular simulations.
Article:

J. Chem. Phys. 140, 054114, 2014

Authors:

Julija Zavadlav
Manuel N. Melo
Siewert J. Marrink
Matej Praprotnik